Our clients are:
Institutional or private investment companies
Municipalities or public institutions
TASQ, the task force for your projects
We know that surrounding yourself with the right people is essential to meet the biggest challenges. This is why we have built up a network of external experts in various fields, such as civil engineers, engineers in heating, ventilation, sanitation and electricity, façade engineers, architects and interior designers, acoustic engineers, building physicists, hospital and industrial specialists, etc.

Men and women with skills complementary to ours but who share our values and our vision of service and diligence. Because alone we go faster, but together we go further!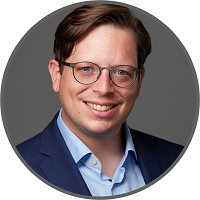 Paul Herrmann, founder of TASQ
A significant portion of TASQ's activity today is carried out with private investment companies as part of renovation projects. Follow TASQ on social media and discover its day-to-day operations!
What our clients say about TASQ
« Over the years, TASQ has been able to build quality relationships with its clients, based on a true relationship of trust which allows incomparable responsiveness. »
Thanks to its expertise, its network of partners and its ethical values of respect and communication, TASQ, your independent and neutral partner, offers tailor-made solutions for all your projects. TASQ listens, advises and looks after the interests of its clients.
Working in a spirit of trust
When they call on TASQ, our clients know they can count on:
An expert to guide them in their construction and real estate choices, taking into account normative, construction, qualitative, economic and time factors.
An advisor with whom to address and objectify their ideas and choices.
Support to assist them effectively so that they can focus on their core business.
A trusted professional to whom they can confidently delegate the management of their project.
An interpreter between financial language and technical language.
A partner with whom to build the development strategy of their real estate portfolio.
When to call on TASQ?
if you do not have the resources or the time required to monitor the work yourself internally
if the complexity, size or specificity of a project requires it
if you do not have skills in conducting projects (non-professional Project Owner)
Thanks to the trust of our clients and the commitment of our teams, we are proud to display great achievements. Do not hesitate to contact us to receive our project review. 
Got a project?
A question about your project? Need a quote? Please feel free to use our online quote request form